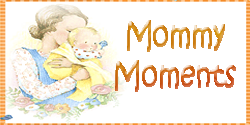 Todays MeMe is about Tresured Photos! Ahehe! This photos I have here are really treasured because these was suppose kept in my grandmother's 'kaban' hehe. I took it suppose just borrowed but I forgot to return, for my wedding video.
This was taken obviously during closing program. Before, we usually got pictures during School year closing . Not like nowadays, even matulog kodakan:)
See??? obviously graduation kay naay garland..toink!
This is my best treasured pics. This is my whole family posed at our farm where we lived before. In this place our dreams were born. (na oi makahilak man ko) heheh.. still school closing, look we have ribbons! hahaha
This is me and my husband... I was still single taken in rocky Philippines. My husband when he was still young and single taken in mountainous Norway;) But so funny that we have the same peace sign thing. ha!
The crying moment when atlast I arrived at the Landvetter (gothenburg, Sweden) airport.
How can I forget my husband's Tiger motorcycle that was almost as tall as me??? And my suit that my husband ordered it because we didn't find my size:)
:( We sold it when I got pregnant and bought a car instead!huhu.
I love this pix
! Angelikka was 1day old and my husband cannot get away his eyes on her. And take note, with watery eyed!
Oh! his firstborn baby!
Well, I have so much but I think these are enough! Happy Mommy Moments everyone!
Check also an MM treasured pics of my daughter at
Laikka's page
!