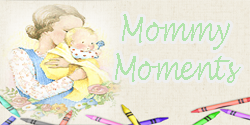 Waaa..its Mommy Moments once again:) Its Friday! The theme for today is *A day at the mall:) Hmm I'm thinking to post today, Me at the mall, hehe. Then to Laikka's page about Her, at the m
all!
Ngee.. we are about to go out from the mall after shopping some..hehhe. Sorry we took picture outside the mall cause we were ashamed inside. They might think.."oh..Asian women:?" hahha! Anyway, this was really when we had a day at the mall:) See I have shopping bag:) Well, its good to have sometime a day for us Mommys to enjoy and have our time:) And buy what we want ahehheh!Right Mommys???
My husband in fairness wants me to do it cause he knows how wise I am when it comes to buying things for me. I don't just buy you know!?
Happy Mommy Moments everyone!